Drug Alternative Program - California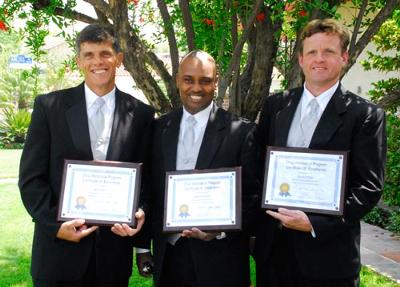 Some of Our Graduates
Since 1987, the mission of Drug Alternative Program has been to be a safe, structured, and supportive resource for people who are committed to living faith-based, addiction-free lives.

In-patient clients reside in one of our three homes located in Grand Terrace, California, a neighborhood bordering San Bernardino and Riverside, in San Bernardino County.

Valcarcel Villa and Richards Ranch, our recovery homes, house six clients each, two to a room. Clients spend 12-18 months in one of these fully furnished homes. Clients adhere to a structured, daily schedule. Each resident must engage in daily chores of cooking meals, and keeping individual rooms, and the house clean. These activities promote personal accountability and foster a sense of teamwork.

Clients who successfully complete the recovery program move into McCabe Manor, the transition home. Clients live in a more relaxed environment for an extended length of time while moving their way back into mainstream society. Clients engage in productive living by getting jobs or going back to school.

Clients, who finish the time in the transition home, graduate to new lives filled with a sense of accomplishment, and excited about the opportunities that lay ahead.

Please visit our web site or call us at (909) 783-1094 for more information.
Join in and write your own page! It's easy to do. How? Simply click here to return to Christian Drug Rehab Centers.