Helping Up Mission - Maryland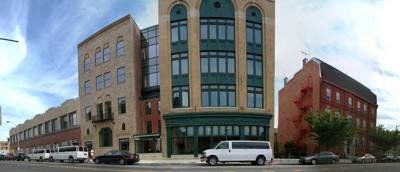 Since 1885, Helping Up Mission has been coming to the aid of Baltimore City's poor and homeless. During the last half of the twentieth century, the Mission narrowed its focus to serving the spiritual and physical needs of the city's men who were poor and homeless.

Yet, to really support these men, in the 1990's, the Mission began a long-term residential Spiritual Recovery Program for men with drug and alcohol addiction. Today, our 12-month residential Spiritual Recovery Program set in a 12 Step therapeutic community is the centerpiece of Helping Up Mission's efforts – focusing on the intellectual, physical, social and spiritual needs of every man we serve.

Our campus extends the entire 1000 block of East Baltimore Street. Over the past decade we have renovated over 95,000 square feet in three buildings which now house our Spiritual Recovery Program and the other services Helping Up Mission offers.

Helping Up Mission is privately funded by thousands of individuals, churches, community organizations, corporations, and foundations to support a $4 million operating budget.

Compassionate care is given to all in need without consideration of race, sex, economic or religious status.

Helping Up Mission is outcome based and is one of Baltimore's most successful residential recovery programs.

Please visit our web site for more information.
Join in and write your own page! It's easy to do. How? Simply click here to return to Christian Drug Rehab Centers.