La Hacienda - Texas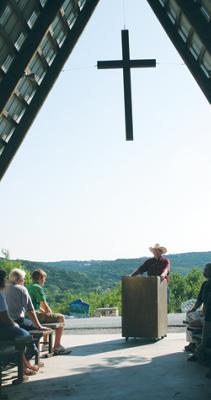 Though not exclusively Christian, La Hacienda offers a Christian track.

La Hacienda is dedicated to serving the needs of alcohol and chemically dependent individuals and their families. With over 35 years as a highly reputable treatment facility, we also focus on working closely with referring professionals to ensure the most effective and successful solutions to recovery.

We offer optional programming for those who desire to incorporate Christian beliefs into their recovery.

Many Christians struggle alone with chemical dependency for fear of rejection. At La Hacienda, we recognize addiction as a serious disease, rather than moral inadequacy that affects the mind, body, and spirit. For those who desire to incorporate their Christian faith into their recovery, group and individual counseling is provided which includes recognition of the transforming power of the Holy Spirit.

Those patients who desire to participate in the Christian Focus Groups do so in addition to all other programming. Our clinical staff includes a minister who facilitates five groups each week.

Gaining insight about the important aspects of recovery, and learning how it interrelates with Christian faith, helps our patients experience renewed hope from their core beliefs.

While in treatment, patients who desire to attend an area church each Sunday may do so. Visitation time is reserved for those wishing to visit with a pastor or priest. Our staff minister is available for individual counseling and assistance for patients, family members, and area pastors, as requested.

Please visit our web site or call us at (800) 749-6160 for more information.
Join in and write your own page! It's easy to do. How? Simply click here to return to Christian Drug Rehab Centers.