Redeemer's Recovery Ranch - North Carolina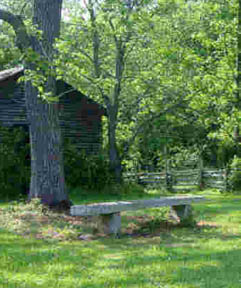 A Christian drug treatment center for women over 18, Redeemer's Recovery Ranch is a faith based, drug and alcoholism treatment center in Charlotte, North Carolina. Our board certified counselors and our licensed family therapist are highly skilled in addictions treatment and drug rehab. All are dedicated to providing a professional, Christian, comprehensive treatment plan suited to your unique situation.

There is a solution that gives hope, strength and courage to move beyond an addiction towards the victorious life God intended for each of us. We invite you to begin your journey with us to discover the plan God created for your life. Break through the burdens, overcome the obstacles, heal from the emotional breaks, and let us teach you the Truth that leads to lasting freedom and abundant life.

We believe a serene and peaceful environment is an important element in bringing peace and order when life is full of chaos. Located in beautiful Mecklenburg County, North Carolina, Redeemer's Recovery Ranch provides an atmosphere of serenity and peace.

Our structured Christian Drug Rehab Program includes The Christian 12 Steps, group and individual counseling, scripture study and prayer, education in chemical dependency, and group activities.

Addicted individuals often feel "lost in the crowd". When thrown in with the masses, these feelings can be intensified. The warm, intimate setting of our Rehab Center helps alleviate anxiety and fear, encourages trust and communication, and accelerates Christian Recovery.

Please visit our web site or call us at (704) 545-1544 for more information.