The Refuge Ranch - Florida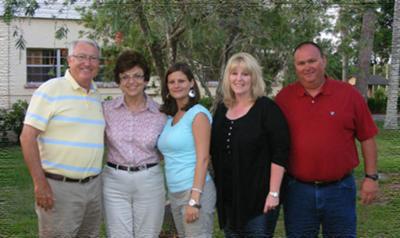 Our Staff
The ministry exists to provide a home environment and community for women trapped in chemical addiction and their families so that they can be healed and delivered by the Gospel of Jesus Christ. For this reason the ministry is Christ centered. Therefore, we believe and teach that a personal relationship with God through Jesus Christ is a person's primary objective in life. Because of this we live our personal lives and conduct the affairs of the ministry in a Christ-like way that shows honesty, integrity and unconditional love. We believe that the Bible is the true inspired word of God and is complete and inerrant and therefore is the foundational basis for all teaching of the ministry. Our ability to work with an individual will never be influenced by their financial status. As a result we will work with indigent people.

All the ministry staff are persons who have been delivered from addiction through a Christian regeneration program and completed the Servant Leadership Training Program. All full-time staff live in the community. We are deeply committed to staff development and staff care. As a result we train staff as needed and offer training to others who are called to the ministry of a Christ-centered regeneration program for women.

Each resident goes through a structured process beginning with orientation. As each person progresses, she continues through the stages of regeneration, inner healing, and discipleship.

Please visit our web site or call us at (772) 597-0992 for more information.
Join in and write your own page! It's easy to do. How? Simply click here to return to Christian Drug Rehab Centers.