Valiant Recovery - Canada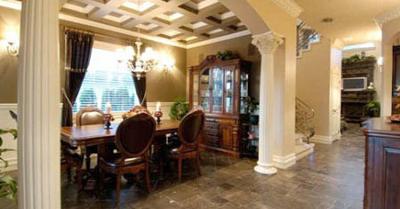 Located in Kelowna, British Columbia, Canada, Valiant Christian drug and alcohol treatment center is a devoted faith-based facility.

Studies have shown that a recovering addict has a better chance of avoiding relapse if their efforts include a Christian element. We believe that is because there is true power and freedom in Jesus Christ. Those who use traditional programs have a higher relapse rate.

Christian drug and alcohol treatment treats the entire person and the root causes of addiction. We get to the heart of the addiction and lead a person to the healing power of Jesus Christ.

Jesus said and we read in John 10:10, "The thief's purpose is to steal, kill and destroy. My purpose is to give you a rich and satisfying life." Through Jesus, you can be healed from your addictions.

Valiant Recovery Christian drug treatment center offers a restful, luxurious place where healing can take place. One-on-one counseling is assisted by keeping the group to eight persons at one time. Rooms are double occupancy, though you can get a private room if you want.

We believe so strongly in the one-on-one approach that our educational sessions are also done on an individual basis. Each client's situation is unique, and we develop a program that meets each person where they are.

We are owned and operated by Christians. All of our staff are devoted Christians as well.

Some of our options include, art therapy, psychotherapy, fitness and nutrition counseling, cognitive behavioral techniques, and many more.

Please visit our web site or call us at (877) 618-6464 for more information.
Join in and write your own page! It's easy to do. How? Simply click here to return to Christian Drug Rehab Centers.