Christian Consumer Credit Counseling
Christian consumer credit counseling would really have helped us. As I mentioned elsewhere, my wife and I are not strangers to debt. We got ourselves into trouble three times. Each time we learned new things. One thing we learned is that credit counseling can be very helpful.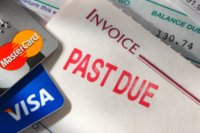 *Please Scroll Down Below the Form to See the List of Helps*
Where to Find Counseling
We found Christian consumer credit counseling in several different places.
Christian debt consolidation services. Read more about consolidation services here.
Family and friends. My parents had been through debt problems and they had invaluable advice. One of my other family members too had first-hand experience to share. It is humbling to seek out advice. But there are a lot of people who have been there and gotten through it. They can give you some guidance.
Our church. Our church offered financial assistance. They offered financial help, groceries, and help with projects like car repairs. More than that, many churches offer classes on Christian finances. Take these classes – they may change your life.
How to Choose Counseling Help
Choosing which Christian consumer credit counseling you follow can be a little difficult. Here are a few things to consider.
Debt consolidation is not always the best way to handle your debt. Choose credit counseling that finds a unique plan for your situation. Sometimes one of your debts already has a very low interest rate – like a student loan. You probably don't need to consolidate that with other debts. If you do, it may actually cost you more in interest. A single solution doesn't fit everyone.

Choose Christian consumer credit counseling. You want to work with people who share your values. You are not just getting out of debt for your own peace of mind. You are freeing yourself so that the only thing you owe is love. You are freeing yourself so that you can give more of yourself to others. You are freeing yourself so you can be a more effective servant of Christ. Christian organizations understand this.

Get several opinions. Don't just go with the first company you contact. See what three or four have to say about your situation. Choose the one that fits your unique situation.
What Organizations or Programs Are Available?
There are a number of organizations and a variety of programs available to help you with Christian debt reduction. Below are a few that I've found.
If you know of an organization or program that is not on the list below, please use the form below to submit an article about it. I will investigate it and add it to the list. Please see this page to read about my favorite program .
*Please Scroll Down Below the Form to See the List of Helps*
Go from this page, Christian consumer credit counseling, to Christian debt consolidation or Christian debt reduction to read about my favorite debt help.
Fill in the form below to see what financial help Oak View Law Group can offer you:
Do You Know of a Debt Counseling Organization or Product?
Know of a debt counseling organization or product that would be valuable for others to know about? Write about it below.
Other Organizations and Products People Have Added
Click any of the links below to see contributions from other visitors to this page...